I work with wildly passionate entrepreneurs, empowering them to become CEOs of their mind and create epic success in their business
I help entrepreneurs like you use the power of neuroscience to master your thinking so you can master your business.
As someone who has always been guided by hard work and the desire to serve, I've spent my life turning my dreams into reality — and helping others do the same.
Today, I'm honored to empower entrepreneurs like you in using your God-given gifts to create a powerful impact and conquer your goals. I help you wire your thinking so you can grow an epic business and life. Between my iTunes Top 100 business podcast, my Epic Success Academy, and my private mentorship programs, I've helped hundreds of thousands train their brains and master their performance, so they can grow a deeply fulfilling business and life that they love.
Which Entrepreneur Money Mindset Do You Actually Have?
Take our Money Mindset quiz to find out your Money Mindset archetype today!
I've taken my thoughts off autopilot and hardwired my own thinking to get the results I want — and I can show you how.
I didn't come from entrepreneurial roots, but I've always been driven to create something impactful. Over the years, I've done just that. At 22 years old, I opened my first business. I built and sold multiple companies, creating processes and systems that took the seeds of my ideas and turned them into highly profitable businesses.
When I realized I had a repeatable recipe for success, I wanted to share it with others. I became a strategist and mentor, guiding other entrepreneurs through the strategic steps that would help them grow.
At the same time, I married, had children, and used my vacations to travel the world and serve others in need. In 2005, I established Mosaic Vision, a 501(c)(3) nonprofit supporting Ugandan children orphaned by AIDS. With all the blessings in my life, my heart was full. I had a beautiful family, my clients were achieving incredible results, and I was making a real difference.
I was successful — but I wasn't quite there yet
I didn't have freedom, which is what I wanted most of all. Nothing was more important to me than my family, and I wanted to spend more time with them. But I also loved my business, and maintaining my income depended on maintaining 16-17 hour days.
I felt as though I was being torn in two. I was angry at God and I was angry at myself. One day, as I was ugly crying on my bed, feeling like I had nothing left to give, I realized my mistake. I didn't need to give more, and I wasn't trapped by my circumstances — I was trapped by my thinking. After all, I saw other entrepreneurs who had both successful businesses and successful families. It was possible for me, too.
If I wanted to be there for my family, myself, and my clients, I needed to dig deep, train my brain, and reprogram my thinking.
Determined to crack the code on gaining the freedom I craved, I took matters into my own hands. I hired mentors, dove into research, and earned a PhD in neuropsychology. This set me on the path to discovering how to create freedom for myself and those I served.
The secret to epic success is retraining how we think
Turns out, it's not about finding a new strategy or hustling harder. At the end of the day, strategies are just a vehicle, and work is just a tool. It's you who matters.
As I earned my PhD, I discovered that our brains are able to change — a property called neuroplasticity — and that I could hardwire new ways of thinking, acting, and being. When I dug into this internal work and combined it with the strategies I'd been relying on for years, I was finally able to integrate my life and my business. I could take time away to spend with my kids, increase my impact through my nonprofit, and grow my revenue.
My experience and research has led me to create my 7-Figure Framework, a proven strategy for rewiring your mind to think, act, and be a successful entrepreneur. As a driven entrepreneur like me, I bet you can relate. If you feel the way I felt, you're in the right place. Through my neuroscience-based framework, you too can transform your limiting thoughts into empowering truths, which will catapult you to your most epic life.
I learned how to leverage neuroscience to crack the code for entrepreneurial success without sacrificing family, finances, or freedom.
Going from stressed success to Top 100 business podcast host, sought-after mentor, and a PhD in neuropsychology, my journey is proof that you can be the creator of your story and the CEO of both your mind and your business.
You already have everything you need to build an epic life that you love!
I'll show you how.
Your creativity, drive, and passion are beautiful gifts, and you're here to share them with the world
Your dreams are too powerful to stay a secret, and your goals are all within your reach. You're sitting on a gold mine of epic success that you can unlock. When you do, you'll create impact beyond your wildest dreams, and you'll have the freedom you desire.
You can train your brain to think and focus exactly like a 7-figure entrepreneur. You can remove the limiting beliefs from your subconscious for good. And you can, through the power of neuroscience, become the entrepreneur you're called to be. The missing key is to transform from the inside out — and it is much simpler than you think.
I know this is true, because it's what I've done, and I've helped others do it too.
My clients have broken through to 6, 7, and even 8 figures in their businesses while reclaiming their freedom. Journeys like theirs and mine are possible because we've changed our stories, the way we think and process information, and the relationships we form.
Dr. Shannon had me identify my self-limited beliefs and counteract them with empowering beliefs. I've become more patient with myself and have made slow & steady progress towards what I believe is God's purpose for my life.
~ Wendy Baker
Host of the Start with Love Sundays Podcast
I love Dr. Shannon's strategies, and the geek in me really values understanding how to harness the power of my brain. Dr. Shannon is a great lady and mentor, and she's helped me learn how to feel motivated to attack the day with a clear system.
~ Dr. Katherine McAleese
Host of The Fiesty Life Podcast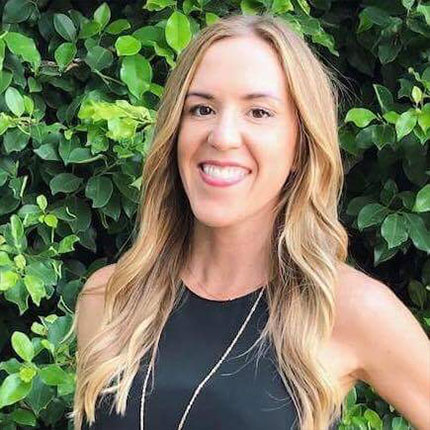 Dr. Shannon has been a game-changer for me. I've always been driven, but I didn't have a framework for setting and accomplishing goals. Now I build momentum every single day. Dr. Shannon Irvine really gets how the brain works and has helped me overcome what's been holding me back since childhood.
~ Melissa Monte
Host of Mind Love Podcast
Dr. Shannon has massively moved the needle for me in terms of my productivity, mindset, and the results that I'm getting. By changing my limiting beliefs into empowering truths, I've gone from earning 7 figures to earning 8!
~ Carl Allen
Entrepreneur, investor, deal-maker
I'm here to help you tap into the power of your brain
I can show you how to retrain your thinking so you can transform your dreams into a massive success. I invite you to use my experience, research, and expertise to guide you and help you build the epic life and business you love. It's a privilege and an honor to help dedicated entrepreneurs like you exceed their goals, no matter how ambitious or over the top they might seem.
My Epic Success podcast, Epic Success Academy, coaching, and programs will guide you through build the business and life you always dreamed of, while creating the freedom to live life on your terms.
The fastest way to hit your goals is through the power of mentorship — especially when you're doing something as audacious as becoming all you were intended to be and building a massively profitable business. Let's do this!
Consider this your permission slip to step into the success you desire while gaining the freedom, energy, and time to live your best life.
You've already made a bold decision: you want to grow
Now that you've achieved as much as hustle will allow you, it's time to shift tactics. It's time to create your best life and business, full of impact, significance, and success.
I've spent years obsessing over and tweaking my framework — as well as learning the hacks for tapping into your brain, rewiring your programing, and streamlining your business growth. The powerful shifts you'll experience will allow you to set and hit your huge, out-of-this-world goals and fully embrace your dreams. I am thrilled to share my knowledge with you so you don't have to do it on your own.
I'm going to show you how to grow your optimal life and business. What I share is designed to help you think, act, and BE the person who is a success right now.
To get started, download one of my powerful resources so you can become a 7-figure entrepreneur in how you…
Free Morning Motivation
Start your day off right with my 7-Step Morning Motivation Plan
Free Goals Worksheet
Conquer your audacious goals with my Epic 12-Step Goal Setting Process
Free Success Planner
Maximize your workday productivity with my Daily Success Planner
This is a starting point so you can begin taking control of the way you think, unlocking your gifts, and sharing them with the world. You can take your business to 6, 7, even 8 figures. You can love your life and create a lasting impact. And it all starts here.
I am so excited for you, and I appreciate you so much! I can't wait to see how far you go and what you accomplish — even beyond what you dreamed possible.
Are you ready to create YOUR epic success?